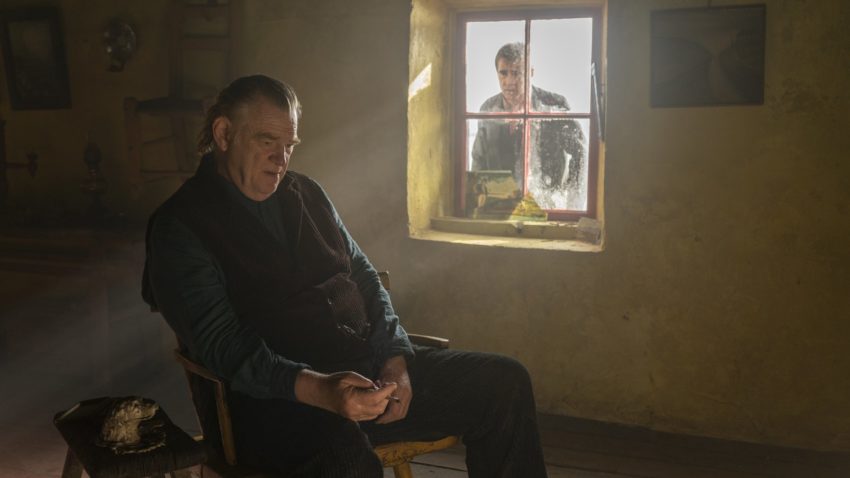 On April 1, 1923, Colm Doherty (Brendan Gleeson) rejects the invitation of a 2 o'clock trip to the pub from his friend Pádraic Súilleabháin (Colin Farrell). This afternoon pint is a daily ritual for the best friends. Upon hearing the surprising news, Pádraic's sister Siobhán (Kerry Condon) jokes that "maybe he [Colm] just doesn't like you no more." It's no April Fools prank that Colm has decided he doesn't like his best friend, however. Colm doesn't want "aimless chatting" at the pub stealing precious time he feels slipping away in the last decades of his life. In the midst of despair, and deeply committed to his new composition, he is willing to sever a close relationship, and his own fingers, to be alone.
It's not only loneliness and despair that haunt the people of Inisherin, but the context of this loneliness. The film shows the disintegration of a friendship with no wrongdoing between the two, while also exploring personal values, memory, and grief in the context of non-romantic bonds. Every character we see is not, or is no longer, romantically partnered. The Banshees of Inisherin explores topics not seen often enough in film: What does being alone in this way mean for a person, in a community so small people can't help but see one another? And what does it mean for how someone is remembered, if they are at all?
Until he gets cut off (sorry for the pun) by Colm, Pádraic was content with his life. We meet someone who is deeply connected to the natural world and happy in his community. Pádraic is sincere, if desperate, in his attempts to salvage the friendship. He doesn't understand the abrupt change, even when Colm repeatedly voices concerns about the time he senses slipping away from him. Pádraic's arc becomes more heart-wrenching as every life partner he has leaves or is taken from him. Unlike Colm, he doesn't choose solitude and creativity but is forced into isolation and anguish. After the end of their friendship, Pádraic's life suddenly seems out of his control. His sister Siobhán leaves Inisherin in search of a better future. His beloved donkey Jenny tragically dies as a result of the feud between the men. Neighbor and drinking buddy Dominic (Barry Keoghan) drowns in the lake.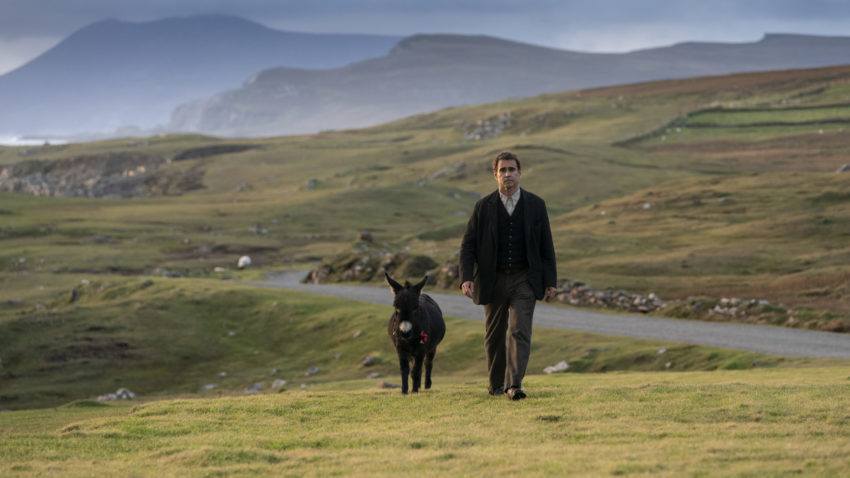 With no one close left to share his daily life with, Pádraic must confront existential questions of loneliness, grief, and despair that he previously laughed off. This forcible loneliness challenges his "niceness." Ultimately, he does not completely lose his love for others, saving Colm's dog from the fire. (Notably, Colm never loses his sense of virtue, helping Pádraic up after a beating and throwing a punch to Dominic's father, an abusive policeman.) We follow Pádraic's loss of joy and innocence throughout the film, however. Feeling jealous after losing Colm, Pádraic plays a callous prank to drive a student away. When Siobhán, previously Pádraic's confidant, leaves, he begins lying to her in his letters as a way to reject her invitation to start a better life away from Inisherin. After losing Jenny, he turns to destruction and violence. Pádraic neither sees nor desires a path out of his grief. The loss and isolation have permanently altered his outlook.
This strife between the men ripples out into their community, with consequences for others who must deal with the insular nature of the community in their own ways. Dominic's struggles with connection, particularly romantic and sexual, prove to be a burden on him throughout the film. Although the nature of his death is technically unknown, his abusive father had shared news of another young man who had ended his life in a lake as grim foreshadowing. Dominic had been rowing with Pádraic over Pádraic's change in temperament and been romantically rejected by Siobhán. He dies tragically alone, without resolving the fight with his only good friend and without a loving family or partner.

Siobhán, however, is a beacon of hope, intellect, and reason in the film. She opts to forge her own path in search of a more fulfilling life rather than stay. On Inisherin, she is stuck with domestic duties, surrounded by quarreling men and gossiping neighbors. She seems to lack others to deeply connect with and is openly and consistently considered strange for her demeanor and singleness. Following her own interests in literature and history, Siobhán accepts a job to become a librarian away from Inisherin. What she finds away from the island is a better life, and one she invites her brother into. By choosing her own way, Siobhán is the most hopeful character of the film. Seeing the deterioration of the community in the specific context of the civil war between the men, she chooses herself and her future instead.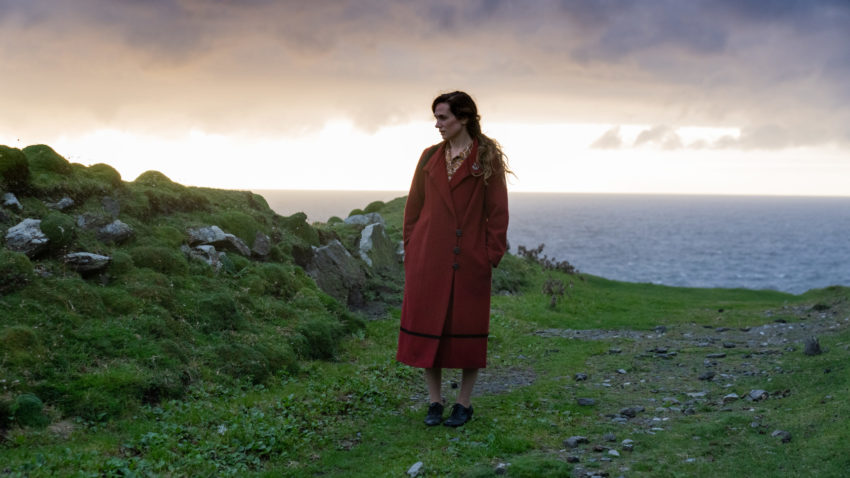 Siobhán and Colm both make decisions for themselves that unsettle relationships. It is common to reevaluate priorities in later stages of life and root out distractions, and for Colm, art and legacy become priorities. From the start he is troubled by the feeling he has nothing to show for his life. He feels time pressing on him and seeks the seclusion needed to properly reckon with his own mortality—even if "that's not very nice." His desire for peace is not for the sake of it, but to grapple with despair and compose memorable music. He is unbothered by his neighbors' concern for niceness, which he believes is easily forgotten. Differing perspectives on remembrance are most clearly revealed in a drunken discussion at the pub:
Pádraic: My Mammy, she was nice, I remember her. And my Daddy, he was nice, I remember him. And my sister, she's nice. I'll remember her. Forever I'll remember her.
Colm: And who else will?
Pádraic: Who else will what?

Colm: Remember Siobhan, and yere niceness? Noone will. In fifty years time, no-one will remember any of us. Yet the music of a man who lived two centuries ago…
Pádraic (CONT'D): I don't give a feck about Mozart, or Borvoven, or any of them funny name feckers. I'm Pádraic Súilleabháin! And I'm nice!

[…]
Pádraic: You used to be nice! Or did you never used to be?
Pádraic (CONT'D): Oh God. Maybe you never used to be.
In this scene Pádraic appears as an open, beating heart of the film. He pleads that niceness is important, and that it does last. The love shared between people is the most important thing. He points to family members he remembers after death. Their memory is kept alive within him, and their goodness will not be forgotten as long as he is around to tell about it. In turn, he may assume he will be remembered by his sister and friends just the same, even if he has no children of his own.
Colm's anxieties have less to do with generational love than historical importance, however. This may be influenced by a seeming lack of family to remember him for being "nice," if he would care to be remembered as such. The deep fear that he will be forgotten after he dies may be compounded by not having a sibling, partner, or child to keep his memory alive. Within the context of this specific kind of aloneness, Colm could be remembered not through family but via his compositions acting as gifts to the community of Inisherin and to anyone who may play them. His knowledge—and, by extension, Colm himself—can stay alive through each of his students.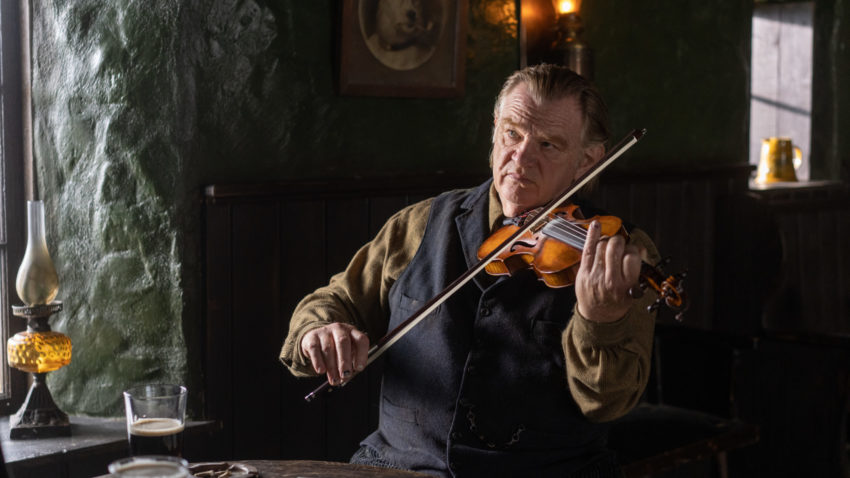 These ongoing threads of legacy and memory come up for me daily as a special collections librarian. The idea that being "nice" is enough can be hard to accept. Leaving a loving impact on your community without necessarily living an exceptional life seems unambitious and dull. And Colm is correct when he points out that Pádraic and his family are not likely to be remembered in 50 years. In fact, most of us likely won't be remembered in 50 or 100 years. We are not likely to have collections preserved in an archive. At best we may be stumbled across in newspaper clippings, institutional documents, or yearbooks rarely explored by researchers. Even those who reach fame in our time may not be remembered in a century, just as we have forgotten many celebrities of the 1920s.
At the reference desk, I see this difficult reality in the faces of family researchers all the time. People arrive ready to fill in the details of a family member's life beyond a name from a census record. They will spend hours or days searching through archival boxes, reviewing workplace records, correspondences, and photos looking for any trace of their ancestor. I am tasked with assisting in this work for researchers who cannot visit in-person. Often neither researcher nor I am able to find these details among the aging papers.
Our ancestors may have lived fulfilled lives in communities like Inisherin. Perhaps they got a pint with a friend each day. For so many of us, these details of personality and daily life are lost to time after those with memories of us pass away. The worry of being more easily forgotten can be significant for those without a partner or children to share daily moments, heirlooms, and traditions. Even if our photos or papers are kept, someone has to view them. We can't know what they will infer about us if they do.
It may be hard to accept that we likely will not be remembered, just as it is hard for Colm to grapple with it. For those without children or close family, the concern for memory can feel more urgent. We don't have Pádraic's certainty that someone will remember us. Perhaps the most we, or anyone, can hope for is that those who we have loved and had meaningful relationships with will remember that, and that it is enough.
Pádraic's acceptance of being remembered by loved ones seems to be a healthy and realistic outlook, but this is challenged when those people leave him. In the end, too, Colm knows he cannot control whether people will like his music enough to play it in 50 years, but he has created a piece of music he is proud of as a gift for those willing to listen. The film expresses that much is out of our control, from how people respond to our decisions to whether we'll be remembered. It also serves as a reminder of the one thing we can strive for: being in right relationship with one another. Part of that means being honest and vulnerable with others and ourselves. It is a difficult lesson learned by the film's end.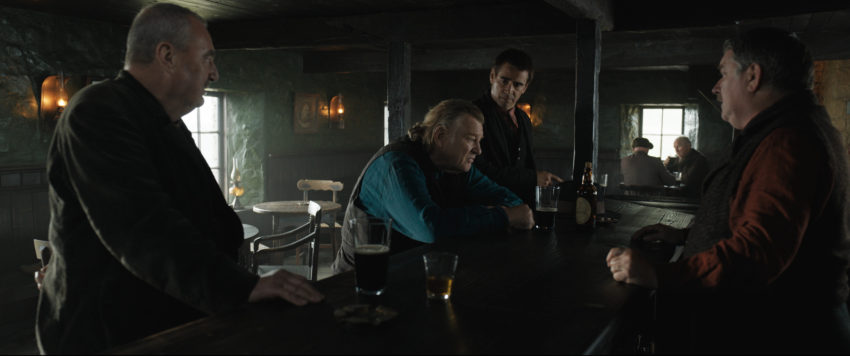 CASSIA is a New York-based special collections librarian. She studied American history and religion and the arts, including film, in her hometown of Nashville. When she's not in the reading room, you can find her chatting with neighbors at the coffee shop, listening to Sufjan Stevens, or at the movies.